One of the largest canvas paintings of the world has sold for around 62 million dollars (228 million dirhams) at a Dubai auction, which marked it as the most expensive painting artwork.
The exact size of the painting canvas "The Journey of Humanity" is 17,000 sq feet which is nearly equal to the measurement of the four basketball courts. Moreover, the painting canvas was made by Sacha Jafri (British painter) for the sake raising of collecting money for kids severely affected by the deadliest pandemic, Coronavirus.
Sacha Jafri has cut the painting into seventy pieces, and he planned to sell these pieces separately with the target of getting a combined 30 million dollars. On Monday, at the auction, Andre Abdoune (Dubai-based businessman) offered the double amount to get all pieces of the artwork.
Jafri's painting money will be handed to UNESCO, UNICEF, healthcare, sanitation, digital connectivity, The Global Gift Foundation, and Dubai Cares for programs for the sake of children's education. Moreover, in a press release published by Dubai Cares, Sacha Jafri mentioned the sale as 'a moment for Humanity.'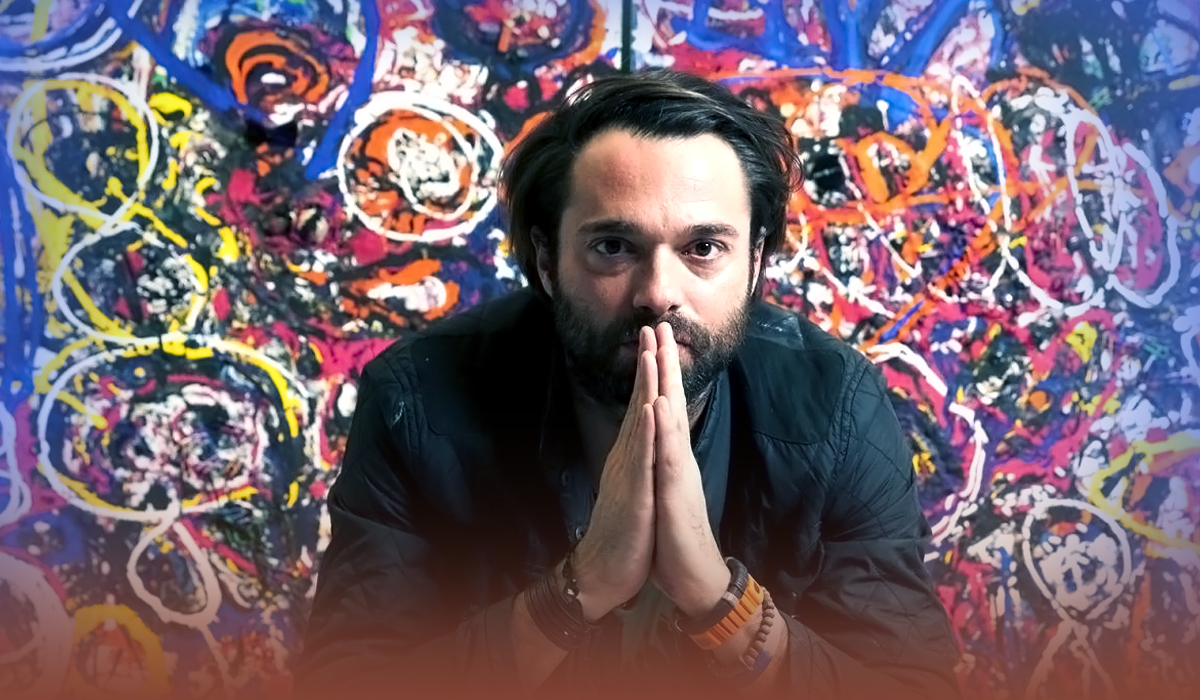 He said that at the start of his Humanity Inspired initiative, he had an idea to reconnect our broken planet through the minds, souls, and hearts of the children of the world. Jafri continued that he feels in his heart that they have come one step closer to accomplishing this tonight, thanks to Andre.
The artwork made a Guinness World Record
Besides this, the painting has made a Guinness World Record for being the world's largest painting canvas. Furthermore, the canvas was made Atlantis The Palm hotel's room in Dubai, when he was present when the UAE imposed lockdown instructions to avert the transmission of Coronavirus the previous year.
Last year, ahead of completing his remarkable art, Jafri described to CNN that he was stuck in Dubai and wanted to make something poignant, something that would mean something. He added that he would make something that could potentially create a really big difference.
Spending seven months on his admirable work, the artwork holds abstract brushwork in style Sacha Jafri names it 'magical realism.' He explained that the painting was separated into 4 connected sections, the first showing the 'soul of the Earth' and the remaining sections referring to Humanity, nature, and the wider universe.
Earlier year, he described that he asked the children of the world to forward him their paintings, how they feel now, and their emotions. He said, "We, the adults, are finding it hard; we Found the last five months very tough, very frustrating, very confusing, and quite scary." He continued that imagine how a four-year-old kid feels.