Ukrainian officials said Wednesday that Russian military forces shelled outskirts of the Ukrainian capital Kyiv and another besieged city in Ukraine's North after vowing to reduce 'special military operations' there to promote confidence between the two countries. The bombardment and escalated brutal attacks on other zones of the country tempered hope regarding any development in the peace talks intended to bring an end to Russian unjustified aggression.
The President of Ukraine said that he emphasized in the talks with American President Joe Biden that unprovoked war is at 'a turning point' and renewed his longstanding call for more assistance to strongly resist the Putin-led military's all-out incursion.
Russia had said on Tuesday it would curtail operations near Kyiv and the northern city of Chernihiv "to increase mutual trust" for peace talks.

— CGTN America (@cgtnamerica) March 30, 2022
Moreover, in his nightly video-address to his people from Kyiv, Mr. Volodymyr Zelenskyy said that if they really are fighting in defense of democracy, fighting for freedom together, then they've a right to demand help in this challenging 'turning point.' Fighter jets, tanks, and heavy military ranged weapons. Zelenskyy added that freedom should be armed no worse than tyranny. He expressed gratitude to the U.S. administration for another 500M dollars in assistance that was declared on March 30.
"Complete Lie"
David Arakhamia, the Ukrainian delegation head, said that the Russia-Ukraine talks, in the meantime, were set to resume on Friday virtually. But there appeared to be little faith that a solution would develop anytime soon. The Armed Forces of the Russian Federation reneged on its promise on March 29 to reduce its attacks close to Kyiv and Chernihiv to grow mutual confidence and generate conditions for more talks.
According to the media reports, the declaration was met with deep mistrust from the West and Ukrainian leader. And shortly after, Ukrainian officials said that Russian bombs hit residential buildings, libraries, and stores in and on the outskirts of Chernihiv and the capital. In addition, the Russian military forces escalated their assaults on the south-eastern region of Donbass and around Izyum, a city in Kharkiv Oblast, after sending units from other regions, according to officials in Kyiv.
The secretary of the Chernihiv city council, Olexander Lomako, said the declaration by the Russian side turned out to be a complete lie. Lomako added that at night Russian military did not scale back, but vice versa increased the intensity of military activity. More than a month into the large-scale incursion that has left many dead on both sides, the Ukrainian civilians leaving the country surpassed an overwhelming 4M, around 50% of them children, according to the U.N.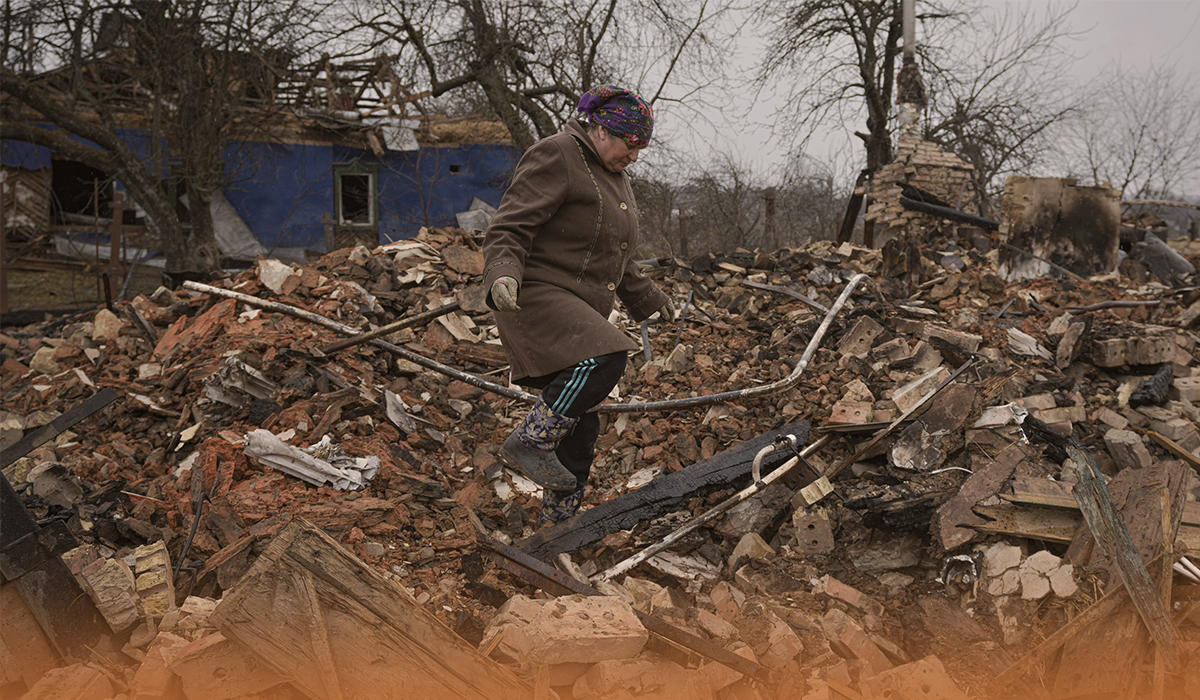 The Ukrainian leader said the continuing peace talks with Moscow were 'only words without specifics.' Moreover, he said of Russia's promise that they realize this isn't a pullout but the results of being driven out. However, they're also seeing that the kremlin is now directing its troops for new attacks on the Donbass region, and they're getting ready for this.