The President of the United States said that Russia is carrying out 'genocide' in the Ukraine-Russia war, where apprehensions are growing over the unbearable killing of civilians in Ukraine and the prospects of new Russian aggression in the Eastern region of the embattled country. In addition, Biden accused Vladimir Putin of attempting to 'wipe out the idea of even being a Ukrainian.'
Just ahead of boarding Air Force One to return to the U.S. Capital on Tuesday, Joe Biden told the media in Iowa that he called atrocities in Ukraine 'genocide.' He added it has become increasingly clear that Russia's Putin is becoming more aggressive and just making military efforts to 'wipe out the idea of even being a Ukraine.'
Moreover, at a former event in Menlo, a city in Guthrie County, Iowa, a Midwestern U.S. State, addressing increasing oil and energy prices resulting from the brutal conflict, the United States leader had implied that he believed Vladimir Putin was committing 'genocide' against Ukrainians but offered no particulars. Neither Joe Biden nor his government levied new costs for Moscow or aid to Kyiv following the public assessment of the US President.
Bucha Massacre
Biden continued that the war zone situation is different from what it was in last week, the more signs that are coming out. Factually, the dreadful things that the Russian military has done against Ukrainians and the world is going to only ascertain more about the destruction. Finally, he said that they'd let the attorneys decide, globally, whether or not it qualifies, but according to Biden, it unquestionably seems that way to him.
The remarks from the American leader drew admiration from Volodymyr Zelenskyy, the President of Ukraine, who had stimulated European powers to use the term to illustrate Putin's all-out incursion of the post-Soviet country.
True words of a true leader @POTUS. Calling things by their names is essential to stand up to evil. We are grateful for US assistance provided so far and we urgently need more heavy weapons to prevent further Russian atrocities.

— Володимир Зеленський (@ZelenskyyUa) April 12, 2022
Furthermore, this is the first time that Joe Biden, who formerly said he thought Mr. Putin was a 'war criminal,' has used the word 'genocide' to define events in the war zone. The US President has repeatedly condemned Russian military assaults and demanding that Vladimir Putin stand trial after evidence of barbarity was revealed in a Bucha, a city in Ukraine's capital, Kyiv Oblast.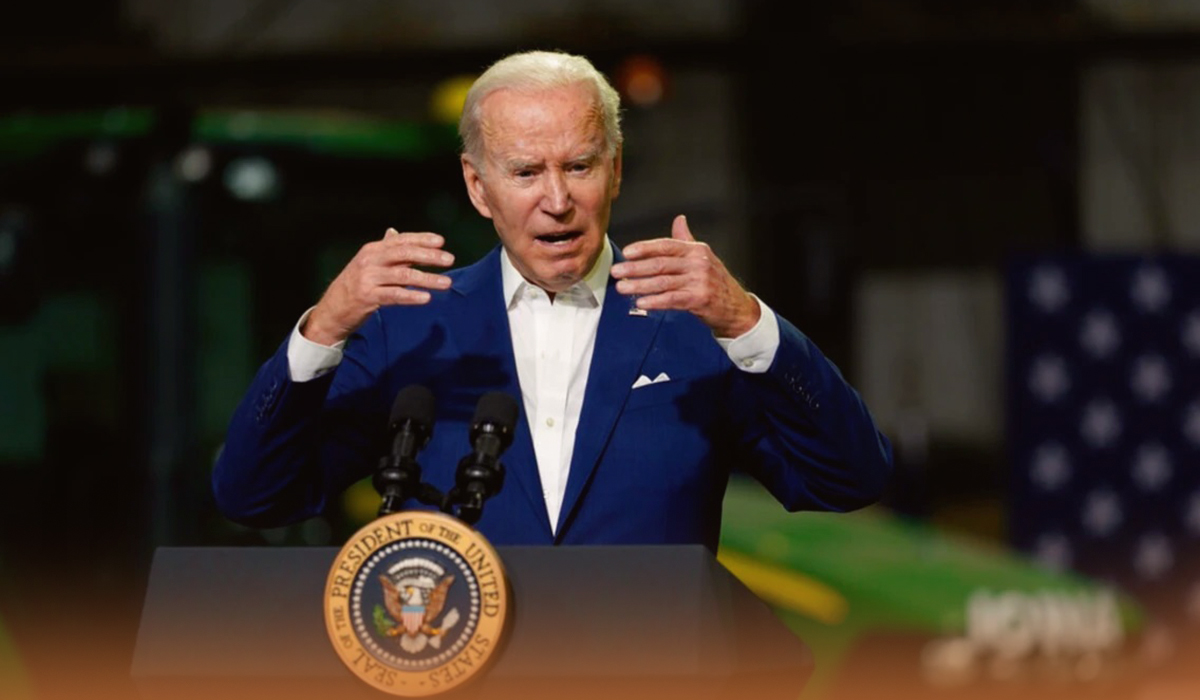 On the other hand, in order to put a halt on Russia's America is likely to declare 750M dollars in additional military aid to Ukrainian forces and people who are strongly resisting against Russian brutality for their survival.