According to FlightAware, a U.S. multi-national aviation company, 4529 flights globally had been canceled by late Sunday, with over 2600 journeys canceled within, into, or out of America. Another 4519 American flights were delayed Sunday, 2 January 2022, according to the flight tracker.
Air transportation continues to be sternly disrupted in the U.S., with bad weather in several parts of the country adding to the influence of an increase in coronavirus cases fueled by the new highly transmissible Omicron variant of the lethal virus.
According to FlightAware, America had 2693 flights canceled on January 2, over half of the 4529 canceled across the world, shortly after 04:30 PM (21:30 GMT).
Over 2,600 US flights canceled is the highest single day US toll yet since just before #Christmas. Airlines began blaming staffing shortages on increasing #COVID19 infections among crews. However, Saturday's disruptions weren't just due to the virus, but wintry weather. #SEAToday pic.twitter.com/u3LXHMTgZu

— SEA Today News (@seatodaynews) January 3, 2022
The U.S. airport most troubled by cancellations is Chicago O'Hare, where 273 flights, accounting for 26 percent of those planned, were shuttered on 2nd January, as the nearby Cook County struggles with a record number of COVID-19 infections and a snowstorm. Also, more than 250 flights were scrubbed at Midway Airport.
Weather and COVID Were to Blame
SkyWest Airlines, a US regional airline headquartered in St. George, Utah, canceled 510 flights on 2nd January – 21 percent of scheduled trips, while airlines like JetBlue, Southwest, and Delta also reported over hundred cancellations each. A spokesperson said the weather in the cities of Detroit, Denver, and Chicago and a COVID-19 spike were to blame.
Furthermore, the US flight cancellations show the highest one-day number since just before Christmas when air passenger carriers started declaring staff shortages amid surging coronavirus infections among crews. Additionally, the worst-affected American airline was Southwest, which had to cancel 450 flights countrywide or 13% of its planned flight schedule, according to the flight tracking site. American Airlines scrubbed over 200 flights, and United Airlines canceled over 150.
Overall, over twelve thousand American flights have been canceled since 24th December.
U.S. Defense Secretary Austin Tested Positive for COVID-19
On Sunday, Lloyd Austin, the United States Secretary of Defense, reported that he tested positive on Jan. 2 COVID-19. As the highly contagious Omicron variant of SARS-CoV-2 sweeps countrywide.
In his statement, Pentagon chief Lloyd Austin said that in keeping with his physician's directions and in accordance with the U.S. CDC guidelines, he'd quarantine himself at home for the coming 5-days.
Moreover, Austin said he had notified his leadership team of his positive COVID-19 test result and the U.S. President. In addition, his staff has started contact tracing and testing of all people with whom he's come into contact over the past week.
Just now: Defense Secretary Lloyd Austin has tested positive for COVID-19, Pentagon says in a press release.

Austin's "symptoms are mild" and he will quarantine at home for 5 days.

— Jared Szuba (@JM_Szuba) January 3, 2022
Mr. Austin added his last meeting with President Joe Biden occurred on December 21, over a week before he started to experience symptoms. He tested negative that very morning. Moreover, he hasn't been in the Pentagon since Thursday, where he met for a short time and only with a few of his staff members. And they're appropriately masked and physically distanced throughout.
Austin said that as his doctor made evident to him, his fully immunized status and the booster he got in early October have reduced the infection much milder than it would otherwise have been. And he's appreciative of that.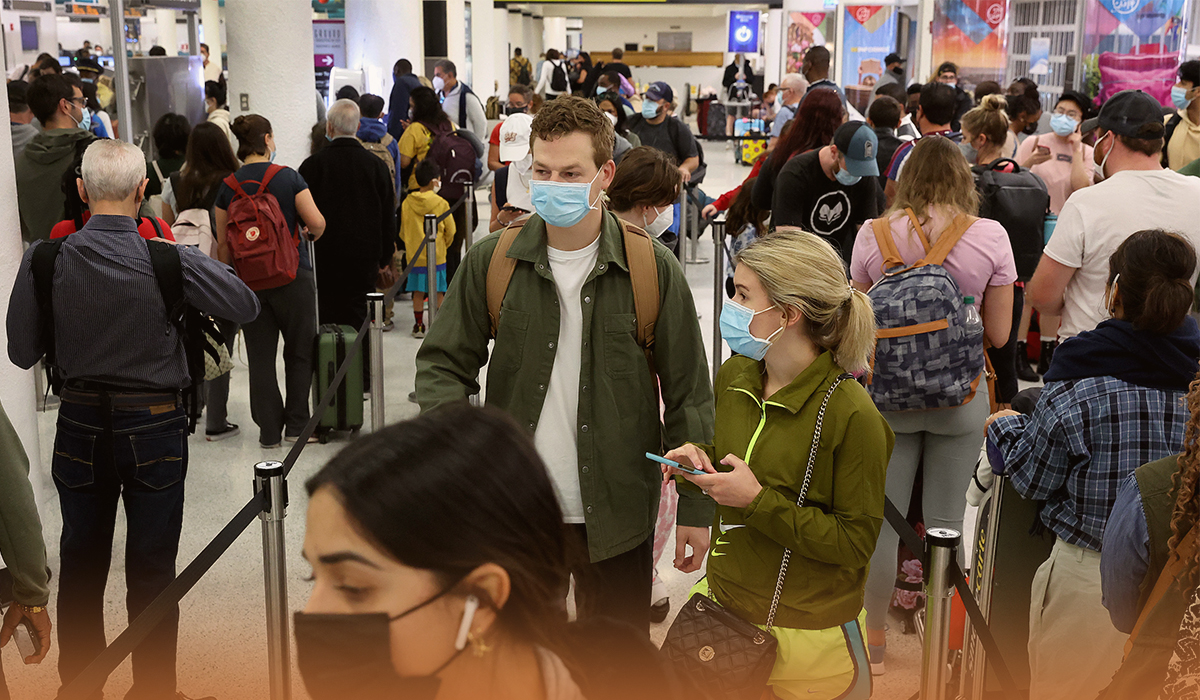 Israel to Offer Fourth Coronavirus Vaccine Dose to People Over 60-years Age
On Sunday, Israeli PM Naftali Bennett said that Israel would offer the 4th dose of coronavirus vaccine to over sixty years of age and to medical staff as it experiences a rise in Omicron variant cases. Last week, the State of Israel approved the 4th dose of Pfizer's COVID-19 vaccine, a 2nd booster, for those immunocompromised and the elderly living in care & nursing homes.
Bennett said in a televised press briefing that they now have a new layer of defense, adding that the nation's top government medical official, whose authorization is needed to expand the booster drive, had signed off on the newest move.
Moreover, Bennett said that the State of Israel would again be pioneering the international inoculation effort.
Read Also: U.S. CDC Cuts Recommendations for COVID-19 Quarantine, Isolation for All From 10 to 5 Days