Yesterday, NATO leaders ended their three-day summit in Madrid with the Western security alliance bolstering its defense against Moscow's aggression against Ukraine, warning of international challenges posed by China, and encouraging neutral nations Sweden and Finland into the group. United States President Joe Biden portrayed the NATO meeting as historic.
NATO forces meeting ended on Thursday in the capital city of Spain, Madrid. The aim of the talks was to increase the strength of Western forces against Russia and China and to recruit Finland & Sweden to the alliance.#NATOSummit #NATO #NATOSummit2022 #Russia #China #FinlandNATO pic.twitter.com/gCYHAJ0MQB

— Live News Now (@LiveNewsNow6) July 1, 2022
The U.S. president said that the last time NATO outlined a new mission statement was twelve years ago, referring to a paper known as the Strategic Concept of the alliance. Further, he added that at that moment, it described Moscow as a partner and did not mention Beijing. Since then, the whole world has changed significantly, and the North Atlantic Treaty Organization is also changing.
Biden also said that they supported their alliances at this summit to meet the direct threats that Moscow poses to Europe and the general challenges that Beijing poses to the rules-based world order. President Biden echoed that Russian leader Vladimir Putin's invasion of Ukraine has only strengthened NATO. He added that Putin tried to weaken NATO and U.S. alliance.
Russian Civilization of Western Alliance
On the other hand, the Russian president sacked the impending expansion of the Western alliance. Putin told Russian state TV that Finland and Sweden do not have the issues they have with Ukraine. They requested to join NATO, go ahead. Moreover, the U.S. set to establish a permanent headquarters for the United fifth Army Corps in Poland and add a rotational brigade of three thousand troops and two thousand other personnel to be headquartered in Romania. Also, send two further regiments of F-35 fighter jets to the United Kingdom.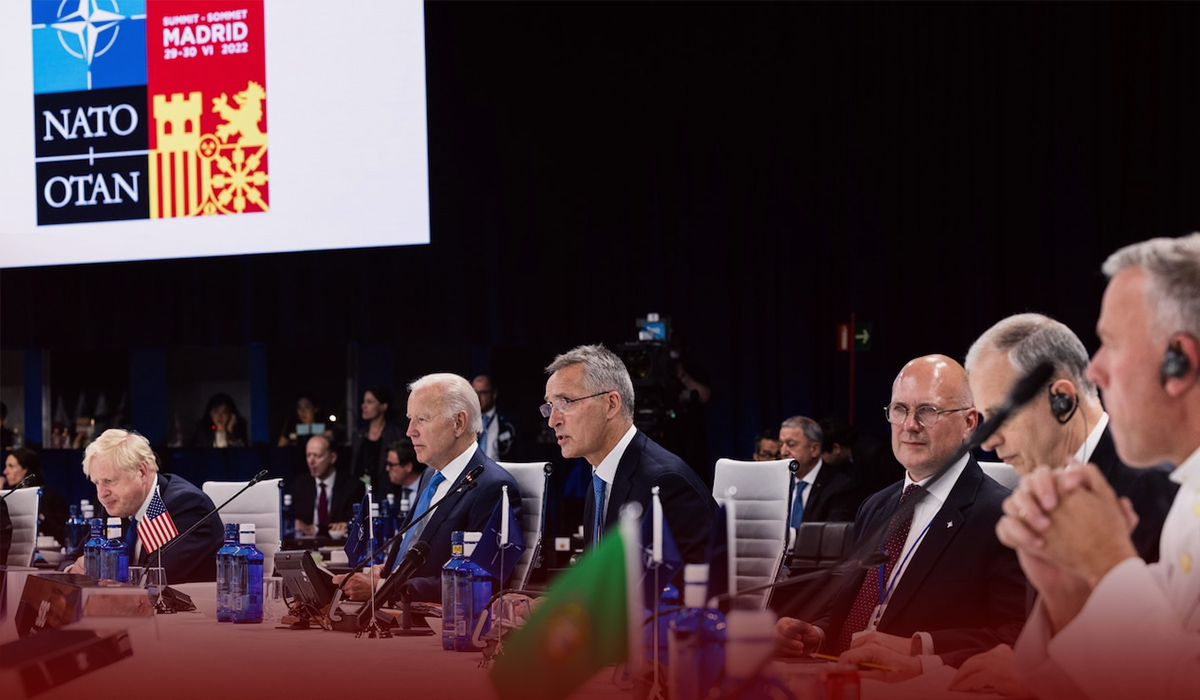 President Biden said after the summit concluded that it brought together democratic partners and allies from the Pacific and the Atlantic to defend the rules-based international order against challenges from Beijing, including its intimidating and abusive trade practices.
The Chinese government is not providing military support to Moscow in its conflict with Ukraine, but the leader of the country has stated support for Moscow over "sovereignty and security" concerns. Moreover, the country still purchases Russian coal, oil, and gas in large quantities. In addition to Japan, New Zealand, South Korea, and Australia, Biden noted that Asia Pacific leaders attended the summit for the first time in the history of the transatlantic alliance.
Read Also: Ankara Demands 'concrete measures' to Support Nordics' NATO Membership Bids