The Ukrainian officials said that the Russian Armed Forces launched a latest air attack across the war-torn state of Ukraine on 16 February after the European partners vowed to boost the security assistance to Zelenskyy forces to provide a helping hand to a planned counter-attack.
In addition, Kyiv Officials said that Ukraine's air defense in the country's South destroyed eight Russian Kalibr cruise missiles launched from a ship in the Black Sea; however, other missiles hit western and northern Ukraine as well as the cities of Kropyvnytskyi and Dnipro in central Ukraine.
⚡️Official: Russia hits targets in north, west, center of Ukraine.

Russia hit targets in the north and west of Ukraine, as well as in Dnipropetrovsk and Kirovohrad oblasts, with drones and missiles on Feb. 16, President Volodymyr Zelensky's chief of staff, Andriy Yermak, said.

— The Kyiv Independent (@KyivIndependent) February 16, 2023
One Kalibr missile hit an industrial area in western Lviv City, nearly 70 km from the Polish border, according to officials; the missile strike caused the fire, which was afterwards brought under control. The Russian military has intensified its ground strikes across Ukraine's East and South in the past few weeks, and another major attack is extensively anticipated as the first anniversary approaches close on 24 February 2023.
NATO Defense Ministers Addressed Ukraine, Stockpiles & Critical Infrastructure
The Officials in Kyiv urged the European supporters to accelerate the delivery of security assistance as NATO Defense Ministers held a Summit on the 14th and 15th of February, while Moscow said its forces had made the way through two of Ukraine's eastern defense lines.
⚡️Stoltenberg: NATO countries to increase support for Ukraine.

NATO Secretary General Jens Stoltenberg said on Feb. 15 that the alliance members had pledged new commitments to support Ukraine with heavy equipment and military training at the meeting of NATO defense ministers.

— The Kyiv Independent (@KyivIndependent) February 15, 2023
While stressing upon the earnestness of sending defense equipment and capabilities to Ukrainian defenders so that they could effectively resist Russian aggression and defend their land and people, Jens Stoltenberg, Secretary-General of NATO, said at the beginning of a 2-day NATO Summit on Feb. 14 that there're no indications that the Russian President is making for peace.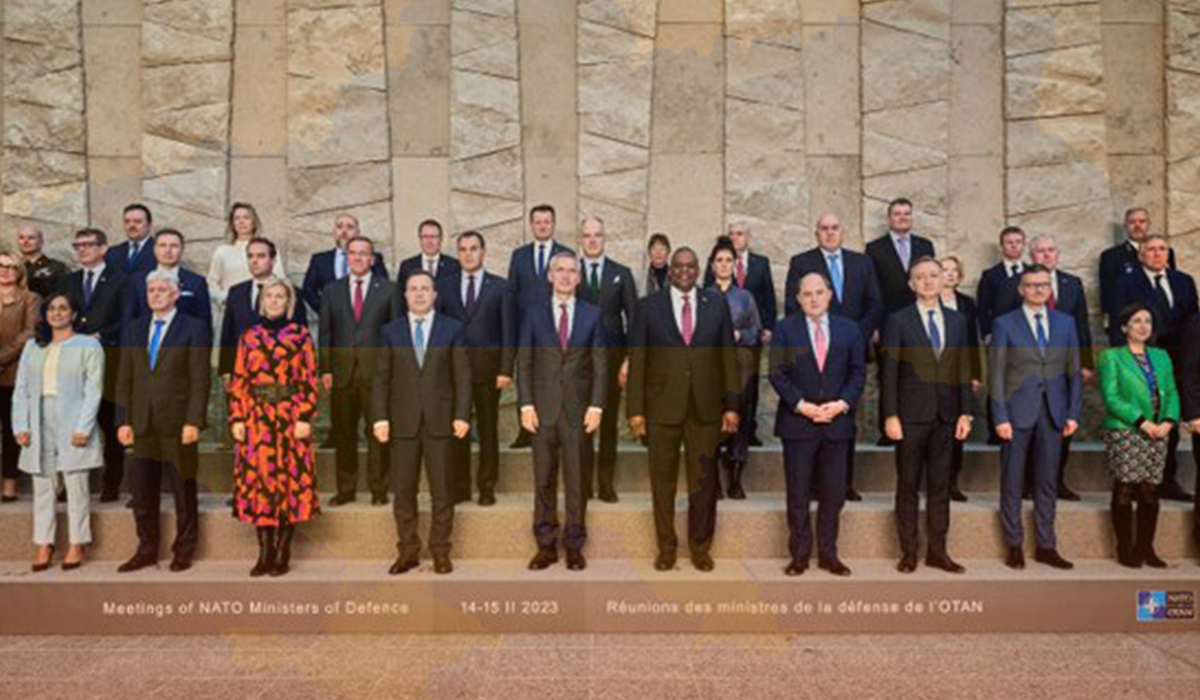 Furthermore, Mr. Stoltenberg said that Partners would also take measures to refill Allied ammunition inventories and address ways to better defend critical undersea infrastructure. He added that the Western partners would also begin to confer the new defense investment vow to confirm we continue to invest more in our regional defense.
NATO Secretary-General welcomed Lloyd J. Austin, the US Secretary of Defense, to Brussels, Belgium, on Tuesday for meetings of Allied Defence Ministers. Moreover, Mr. Jens Stoltenberg expressed thanks to Mr. Austin for his strong commitment to the North Atlantic Military Alliance and America's outstanding leadership in delivering military support to the war-torn state.