Early Monday, at least five blasts were heard in the center of the Ukrainian capital, as Moscow military launched renewed attacks on Kyiv with loitering munitions (also known as kamikaze drones), a few days after it violently struck the war-torn state with a devastating barrage of missiles and drone strikes.
According to the officials in Kyiv, the latest wave of deadly Moscow attacks on the East European country has taken the lives of more than a dozen non-combatant people and injured over a hundred, in the most extensive strikes since the start of the brutal war. Additionally, according to Ukrainian authorities, the recent attacks, which started around a week ago, have targeted nearly ten areas across Ukraine and employed Moscow rockets as well as Iranian-made unmanned aerial vehicles (UAVs).
Volodymyr Zelenskyy, the President of Ukraine, said that Moscow had purchased 2400 "kamikaze" or "suicide" drones, but its forces have used up. These small, noisy, low-flying UAVs are designed to attack at a distance of nearly 1500 miles, which are quick and light enough to dodge several air-defense weapons.
A Russian military critic at the Center for Naval Analysis (CNA), the federally funded research & development center for the U.S. Navy and Marine Corps, Samuel Bendett, said that the suicide drones employed by the Russian Armed Forces are anticipated to be bought from Iran. These are primarily psychological weapons, also creating terror. The Kamikaze UAVs are often launched in waves & tough to spot on radars. Washington said that Tehran planned to deliver dozens of such drones, each costing just 20K dollars.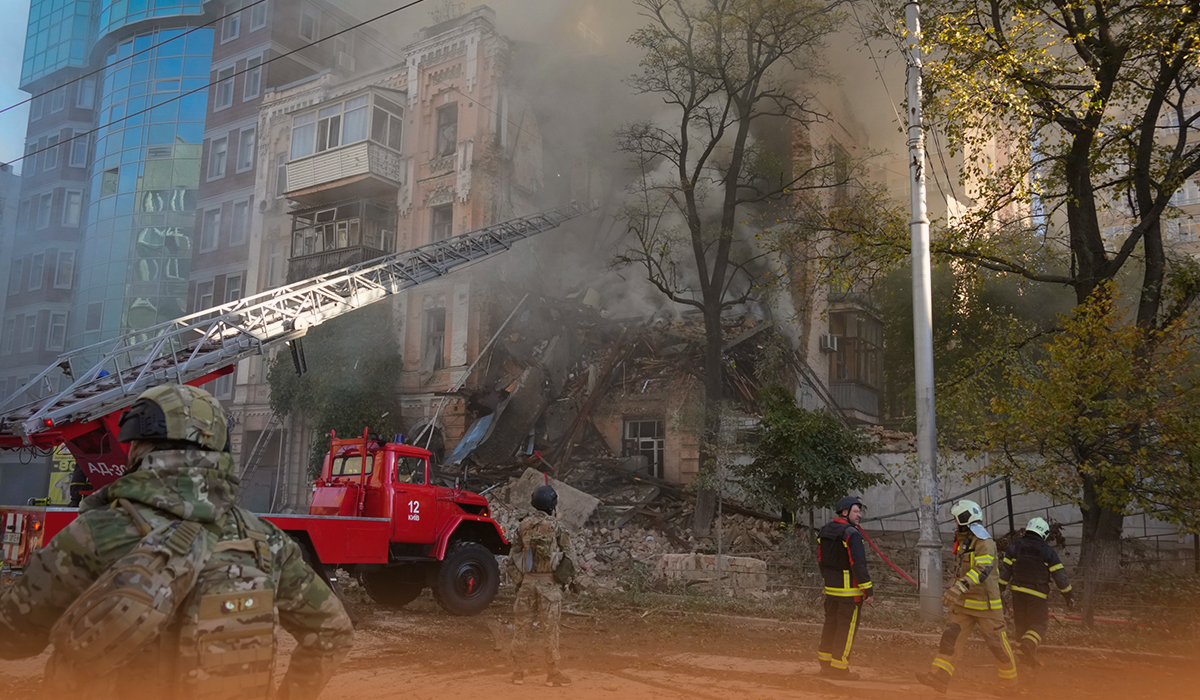 America Condemns 'war crimes' after Moscow Drones Struck Central Kyiv
America said it agreed with European allies and partners that Tehran's delivery of explosive UAVs to Moscow forces violated U.N. sanctions. The President Biden administration said Monday that Washington would hold Moscow answerable for committed 'war crimes' in Ukraine, a few hours after Kremlin troops struck several areas with unmanned aerial vehicles during sunrise.
Furthermore, according to the Interfax-Ukraine news agency, Telegram users had informed about the explosions in Fastiv, a city in the Kyiv Oblast in central Ukraine, as well as the Port of Odesa. The United States announced on 14 October that it would provide more weapons and equipment worth 725M dollars to assist Ukraine in its fight against Russian aggression.
Read Also: Russian Security Council: Accession of Kyiv to NATO Can Lead to WWIII