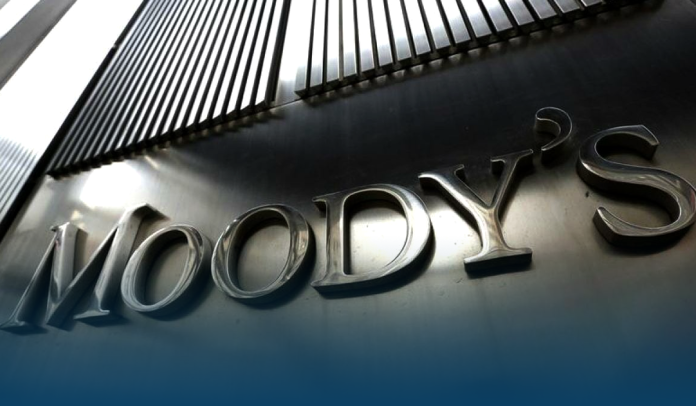 International Credit Rating Agency Moody's warned of a negative impact on the credit of the United States if Congress fails in effective policy-making and the government faces a shutdown. Fitch downgraded the United States by one notch due to a debt ceiling crisis in recent months. The fiscal year is starting from October 1, and if Congress fails to provide funding, It would have impacts on a large scale that can cause a disruption in the salaries of hundreds of thousands of US government servicemen. William Foster, Moody's analyst, described that a possible government shutdown would exhibit the differences in US politics and how it is weakening the policy regulations at the very time when American government debt affordability is going through a rising pressure of higher interest rates.
Foster further added the details and emphasized addressing the pressures of higher interest rates. If not a proper and effective fiscal policy response is devised to tackle that risk, it will trigger a rising negative impact on the credit profile. Solid steps were needed to address the pressure as it would lead to a negative outlook and would also show a downgrade at some points, Foster said.
Only Moody's Assigned "AAA" Rating to US
AAA is the highest credit rating given to any borrower; the US government has this rating by Moody's with a stable outlook. Moody's is the only major credit rating agency still declaring triple-A to the US as Fitch (another agency) downgraded the American rating and assigned AA+ by dropping one point in August. The US underwent the same rating of AA+ in 2011 by S&P Global. A lower rating shows that the United States might be less credit-worthy and would have to pay higher interest rates on its debt.
Moody's also expressed in a statement that the US's fiscal policymaking is less effective than many other countries having AAA ratings. The statement also showed that another shutdown would fuel its erosion. A shutdown would cause economic impacts, but for a limited time, and the most direct impact would be caused by making a cut on government expenses. The longer a shutdown remains, the worse consequences it would create on the economy, Moody's stated.
On Monday, US Agriculture Secretary Tom Vilsack notified that a potential government shutdown would directly trigger risks to the nutritional aid to around seven million women and children. These are the people who rely on benefits from the government. The fiscal year is starting this Sunday, and Vilsack said if Congress fails to provide funding for the fiscal year, some concessions will come under risk even in days or weeks. Due to a tussle within the Republican party, Congress has failed to pass any spending bills to provide funds to federal agency programs.
US Just Got Out of Debt Ceiling Crisis
A potential shutdown would not slam the government's debt funds. Still, it would trigger a new crisis just a few months after a political rivalry for the US debt limit, which warned of a sovereign debt default of the United States. The crisis of the country's debt ceiling did not cause any impact on debt payments, but a state of uncertainty was created. And those crises were responsible for the Fitch agency lowering the US's rating by one notch in August.
Top economic advisor of President Biden, Lael Brainard, said that Moody's statement presented a potential threat caused by dangerous Congressional moves. The Director of the National Economic Council, Brainard, expressed that Moody's claims enlightened that a Republican shutdown would be dangerous for the nation. It would create economic risks and affect hundreds of thousands of people across the country. He also added that Congress has to act for the smooth running of government operations. A treasury spokesperson stated that Moody's report described clearly that a potential shutdown would lower the current speed of the country's economy. This will happen at a time when unemployment and inflation are below 4%.