On Tuesday, Kyiv regained control of the northeastern Kharkiv region, with Ukrainian soldiers raising national flags on settlements seized by the Putin-led military for nearly half a year and reclaiming the parts taken by Russian forces at the onset of the Kremlin's unjustifiable incursion.
According to Ukraine's State Border Guard Service, the Armed Forces had freed Vovchansk, a Ukrainian city in Kharkiv Oblast less than two miles from Russia that was captured on February 24. Moscow has accepted that it recently pulled out its forces from Ukraine's northeastern areas.
This video published by Ukraine's State Border Guard Service shows the Ukrainian military in Vovchansk, a recently liberated city in Kharkiv Oblast less than 20 kilometers away from the Ukrainian-Russian border on Sept. 13. pic.twitter.com/h8yQAmtdOo

— The Kyiv Independent (@KyivIndependent) September 13, 2022
In addition, the Russian military was withdrawing its personnel from Zaporizhzhia Oblast's Melitopol city, according to Ivan Serhiyovych Fedorov, Mayor of Melitopol. But his assertion couldn't be instantly validated, according to media reports. Russia occupied Melitopol, the 2nd largest city in Zaporizhzhya Oblast, soon after its invasion.
According to a political analyst, taking the city back would allow Kyiv to disrupt Moscow supply lines between the country's Southern and the Donbass area, the two key regions where Russian-supported separatists control territory.
Zelenskyy Military Keeps Pressure on Departing Russian Troops
The Armed Forces of Ukraine maintained pressure on departing Moscow troops on Sept. 13, advancing more into the seized territory and propelling more Russian personnel to retreat before the counter-attack that has inflicted a heavy blow on Kremlin's military power.
Melitopol Mayor wrote on Telegram instant messaging service that the Russian soldiers were moving toward the Crimean Peninsula in Eastern Europe, invaded and then annexed by Russians in March 2014. Fedorov added the Russian military columns were reported at a Chonhar village in Henichesk Raion, Kherson Oblast, marking the boundary line between the Ukrainian mainland and Moscow-annexed Crimea.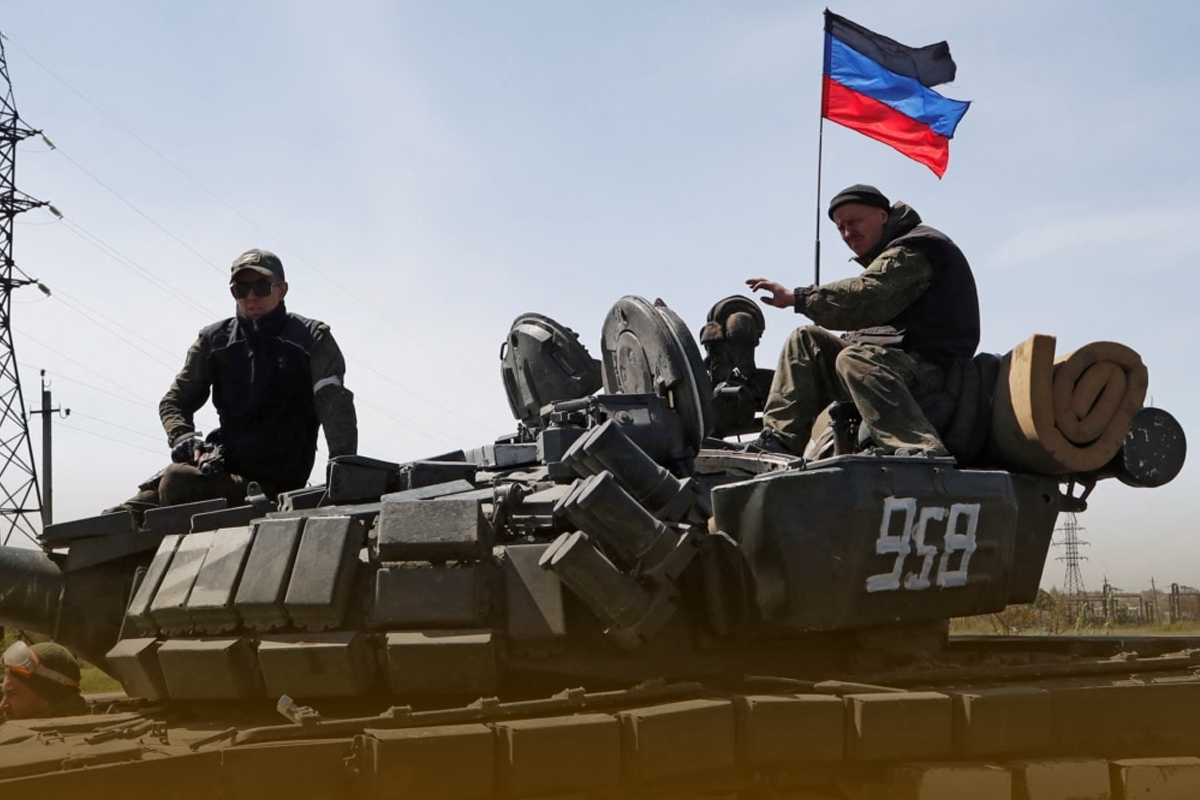 And according to a local official, the Russian troops' withdrawal in the recently liberated urban-type settlement of Chkalovske in Kharkiv Oblast, located in the west of Kupiansk, was unanticipated and rapid. The official continued that the Russian forces left very fast, and by all means they could.
According to Ukrainian leadership, in just a few days, Kyiv troops have propelled the Russian forces out from over 2320 square miles of land, including areas in the country's South where a separate rapid counter-attack is continuing to regain the port city of Kherson.