On Friday morning, 25 Indian families in the country's capital city Delhi were exposed to the news that their loved ones had passed away in the city's Sir Ganga Ram hospital because COVID-19 infections couldn't get sufficient oxygen.
The medical director of the hospital explained that a critical shortfall had weakened the path of oxygen to twenty-five of the infected persons, who extremely required a stable and high-pressure supply.
The disaster appeared at the end of the week, where many primary hospitals in Delhi have consistently gone out of oxygen, which can assist Coronavirus patients who require very intense support with their breathing to survive.
On Tuesday, the chief minister made a desperate appeal, and the high court said that the Indian government to plan a late-night refill. On Friday morning, an oxygen tanker finally reached Sir Ganga Ram hospital, soon after a terrible threat that sixty more Coronavirus infections were on the edge of death.
But the country's increasing number of COVID-19 cases is pushing its health sector to the edge from the nation's wealthiest cities to its remotest corners. Moreover, Haryana in the north, Gujrat and Maharashtra in the west, Madhya Pradesh in central India, are all dealing with the dire situation regarding oxygen shortage.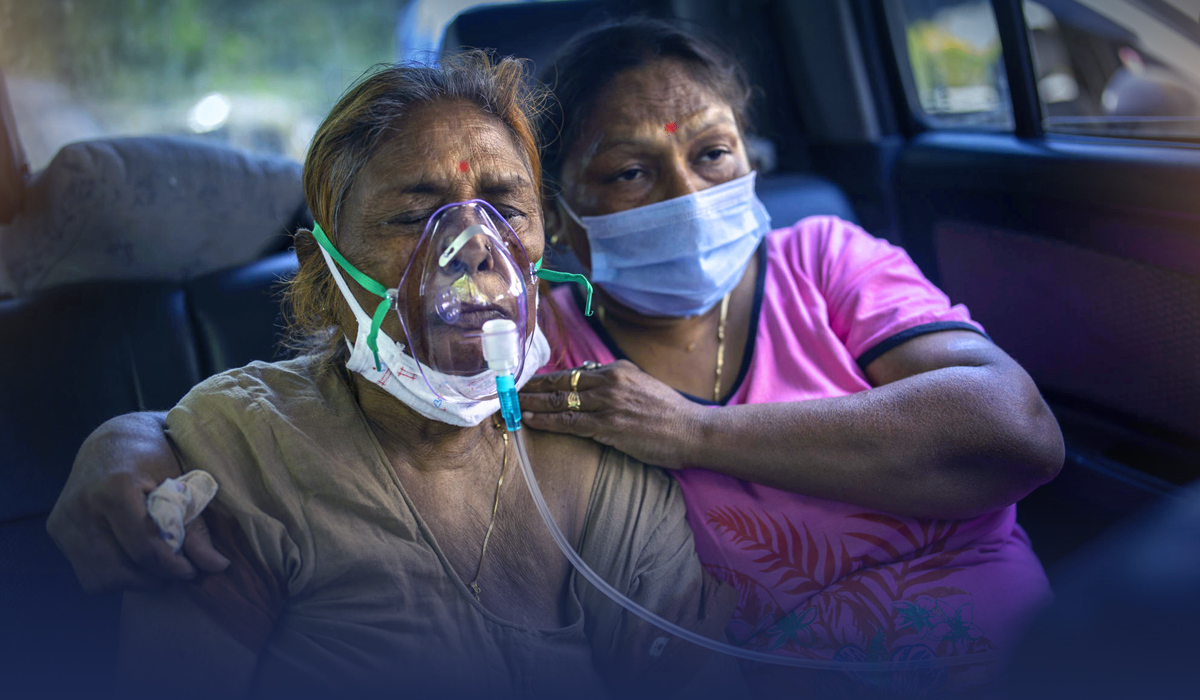 Hospitals displayed 'oxygen out of stock' boards
Some hospitals in the northern state of Uttar Pradesh have displayed 'oxygen out of stock' boards outside, and Lucknow hospitals have appealed their patients to shift elsewhere.
In Delhi, nursing homes and smaller hospitals are doing the same. Besides this, depressed relatives in many cities are lining up in front of the oxygen refilling stations. Moreover, one of the oxygen plants in the southern city of Hyderabad appointed and hired bouncers to handle the crowd.
Several Indians infected with COVID-19 are dying while waiting for the oxygen supply. Hospitals in India are trying to accommodate breathless Coronavirus patients and also struggling to keep alive those patients who were very lucky to get a bed. Furthermore, social media platforms, including Facebook and posts, are flooded with frantic appeals for oxygen cylinders.
For those people who have seen the Coronavirus outbreak unfolded here, from journalists to officials to doctors, this looks like a déjà vu. Around seven months ago, India had dealt with the same oxygen shortage due to a quick surge in the number of COVID-19 cases, but this time it is much worse.