India is dealing with its worst day of the pandemic Coronavirus when the country broke the record of both number of cases and number of deaths. Delhi's crematoriums were overloaded with dead bodies and forced them to make additional funeral pyres.
On Wednesday, the country reported 360,960 Coronavirus cases in just twenty-four hours, the biggest one-day surge all across the world that pushed India's tally to around eighteen million. Moreover, India recorded 3,293 COVID-19 deaths in a single day, which increased the death toll to 201,187.
The country's capital city is completely lockdown until the upcoming week, but Coronavirus deaths in Delhi continue to ascend in large record-breaking numbers. Furthermore, the graveyards and crematoriums of Delhi are trying to handle the big number of dead bodies. The city is running out of space and even getting a tough time to get wood for funeral pyres. Besides this, the relatives of the dead bodies wait for around twenty hours outside of some crematoriums to do the last rites.
Outside of some of the crematoriums, many people with dead bodies of their loved ones waiting to cremate them that were covered with white sheets and flowers.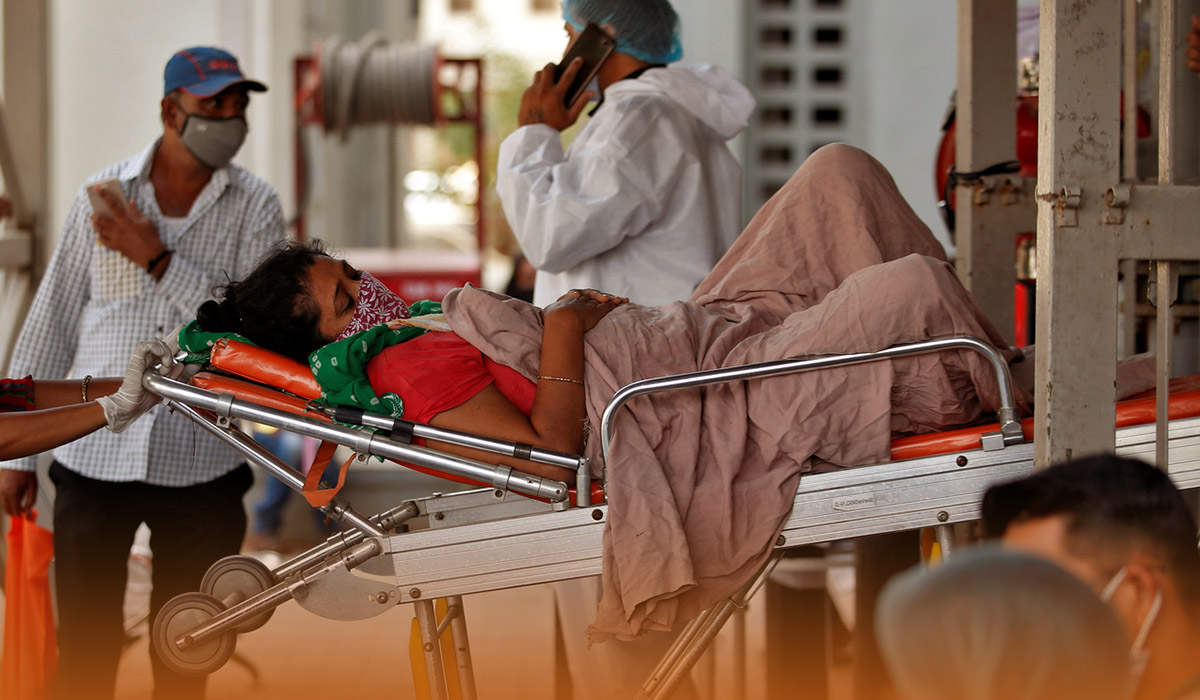 Actual numbers are much higher
Most of the people are thinking that the real number of deaths in the city and all across India is much higher than official numbers, after authorities have been alleged of changing the actual data to downplay the disaster. In the previous week, in Delhi, 3,472 Coronavirus protocol funerals have been performed, but officially just 2,127 patients died of the virus during this phase.
Co-founder of Sant Shiv Sewa foundation, Jayant Malhotra, which has been helping people to cremate their loved ones for free during the pandemic, described that the number of dead bodies his foundation was called to bury or cremate had gone from one dead body every few days to forty dead bodies every day in the previous weeks.
Jayant Malhotra said that it is a very tough condition because so many bodies are coming in, and they cannot find the space in the crematorium lands and Christian and Islamic graveyards. He continued that his foundation was currently facing families leaving the dead bodies of COVID-19 infections with them and then disappearing, not even wanting to join the cremation of their loved ones.