On Friday, Kamala Harris (Vice President) finally decided to travel to the southern border (her long-awaited trip) after facing months of heavy criticism for not visiting the border to reduce the intensity of the crisis.
She made her El Paso tour, around a hundred days after its appointment by Biden to deal with the diplomatic struggles to handle the main causes of the problem at the southern border. In recent months, thousands of people crossed the border.
The vice president, who dealt with huge criticism by both Democrats as well as Republicans for not going to the southern border, visited a port of entry, a CBP (Customs and Border Protection) facility, and received a brief description of the whole matter. Moreover, Harris even made interaction with several migrants imprisoned at the centers.
On Friday, Kamala Harris described that because as she has long said, she said back in March, she will go to the southern border, so this is not a new idea. She continued that, but the reality of it is they have to deal with the causes, and they have to deal with the effects.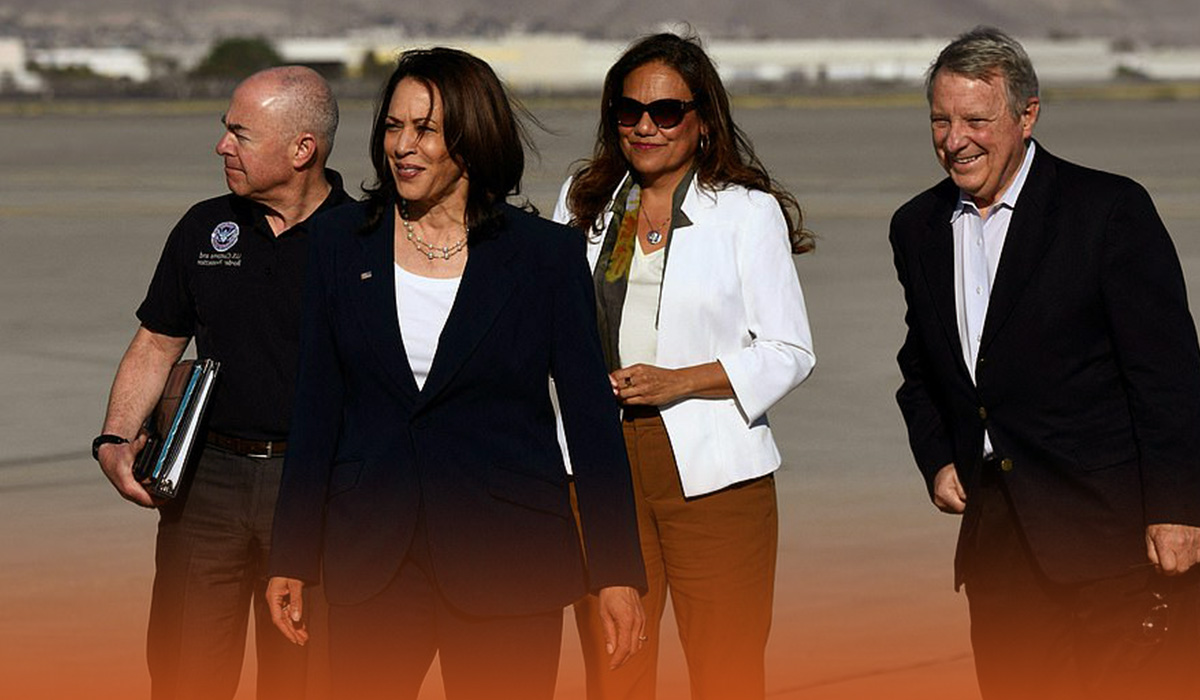 Harris further explained that being in Guatemala, and being in Mexico negotiating with Mexico as an ally friendly on the crisis, was about seeking the causes and coming to the southern border at the invitation of (Representative Veronica Escobar) is about seeing at the effects of what they have seen occurring in Central America.
Harris looked at the root causes
She and the whole administration have the main focus on efforts to handle what they look as the leading causes of the issue, such as violence, climate change, and poverty in Central America. Furthermore, the vice president's tour to the border included several struggles and investments to address those root causes.
On Twitter, Ken Cuccinelli (former acting Deputy DHS Secretary) wrote that in a matter of days after Biden's inauguration, they shredded most of the plans at the border to stem the flow of illicit aliens. He added that maybe b/c they favored to help in the flow of illicit immigrants instead of stemming the flow.
The vice president didn't go with only Escobar, but also Senator Dick Durbin (who used the tour to drive Congress to approve immigration reform) and Alejandro Mayorkas (Homeland Security Secretary).
Kamala Harris made the Trump administration responsible for the current border crisis, which the current administration of Joe Biden has denied to call a crisis, saying they inherited a hard situation. Harris even admired Mayorkas and his group for their struggles.