According to a Ukrainian military leader, the Ukrainian forces are leaving Sievierodonetsk, which has been under intense Russian attack for months, in either direction. As a result of an overwhelmingly positive vote in the European Parliament on Thursday, embattled Ukraine will move closer to its Western allies, who have been providing it with massive quantities of armaments to help it fight off Russia's ongoing invasion that began four months ago.
It was a 529-45 vote in favor of Ukraine, with 14 abstentions. Georgia and Moldova also received EU candidacy approval from the European Parliament. The Ukrainian president announced on Twitter that this is a "historic and unique moment for Ukraine-EU relations. … Ukraine's future is within the European Union." He praised the candidacy on Instagram, saying, "This is our victory."
Ukraine's defending troops will be leaving the city of Severodonetsk after the fierce strategic fighting against Russian soldiers in the region. However, it is unclear whether the troops will leave the city immediately or if a procedural strategy will be employed.#UkraineWar pic.twitter.com/64pqBt9247

— Live News Now (@LiveNewsNow6) June 24, 2022
The reaction to Ukraine's EU Candidacy
In addition to the $1 billion in aid announced a week ago, the United States announced $450 million in military assistance to Ukraine, including some medium-range rockets. According to a Facebook message posted by Ukrainian Parliament chair Ruslan Stefanchuk, Ukraine is an EU member state. So in addition to fighting on the battlefield, we also defend this right in court."
All three countries must undergo a series of economic and political reforms to join the twenty-seven-member EU bloc. According to the President of the European Commission, Ukraine has already implemented approximately seventy percent of European Union rules, norms, and standards. Although there is progress in some areas, such as the rule of law, the oligarchy, and anti-corruption, she said there is still much work pending.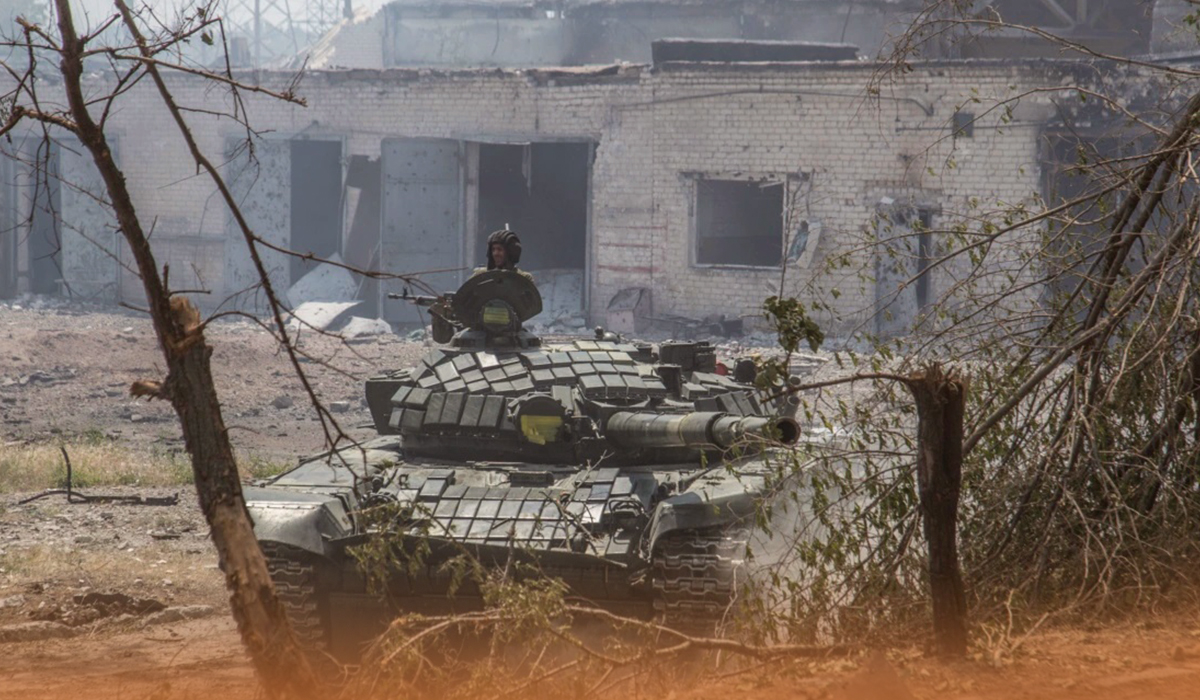 Russian forces continue to encroach on Lysychansk and Sievierodonetsk in eastern Ukraine. As a result of Russia's success, they would control Luhansk, one of the two regions in the Donbas, the industrial heartland of Ukraine. Serhiy Haidai, the governor of Luhansk, told The Associated Press that Russian forces were encircling Ukrainian forces by burning everything out.
According to Reuters, Prime Minister Boris Johnson said the United Kingdom would help demine the southern coast of Ukraine and provide insurance to ships to help move some of the twenty million tons of grain stored there. As a result of the Russian aggression on Ukrainian territory on February 24, the country, one of the top global food producers, was unable to export grain.
Russia Advances in the East as Ukraine Retreats from Severodonetsk
For weeks, Russia has concentrated its firepower in the east of Ukraine, specifically on Severodonetsk. This strategic city has been at the center of the Ukrainian conflict for more than 120 days. However, according to Luhansk regional governor Serhiy Haidai, Ukrainian troops will be withdrawing from there soon – effectively surrendering the city.
In a video Telegram message on Friday, he said, "Unfortunately, we will be withdrawing our troops from Severodonetsk since standing in broken positions makes no sense." The troops were not abandoned, and nobody would allow them to be encircled. Furthermore, the number of dead on unfortified territories could increase with every passing day, so simply being there makes no sense.
Read Also: Putin Criticizes West as Ukraine Close to Join EU