On Friday, Novavax, Gaithersburg, Maryland-based biotechnology firm, announced that the U.S. federal health regulator FDA has granted approval to its COVID-19 vaccine for emergency use (EUA) in adolescents. Fortunately, it's the fourth COVID-19 jab available in America, and US teenagers will now have another choice when it comes to getting protected against the fatal disease caused by Coronavirus.
Previously on July 13, the Food and Drug Administration approved the vaccine developed by Novavax for US people ages 18-years and up. But now, with the fresh EUA, the Novavax jab would be available as two-shot initial immunization for Americans ages 12-17-years.
NEW: The Novavax #COVID19Vaccine has received emergency use authorization (EUA) from the @US_FDA to provide a two-dose primary series in adolescents aged 12 -17, in addition to the existing 18+ EUA. (🧵1 of 2) Learn more: https://t.co/gvMgJQlLI7 pic.twitter.com/rTfAPsaH63

— Novavax (@Novavax) August 19, 2022
Stanley C. Erck, Novavax Chief Executive, said in a statement that having more jab choices for children and grown-ups will surely help increase immunization rates, especially as they get ready for continuing COVID-19 surges with the beginning of Fall and the reopening of schools.
Furthermore, according to health officials, the Novavax biotechnology company was one of the original participants in the American administration's race to produce a Coronavirus jab in 2020. Operation Warp Speed, the US government-initiated public-private partnership to aid and speed up the production and distribution of COVID-19 therapeutics, granted 1.8 Bn dollars in taxpayer money to vaccine maker Novavax.
However, the US biotechnology firm endeavored to quickly get jab production in place, and its trial results read out much later than its competitors, Cambridge-Massachusetts-based Moderna and Manhattan, New York-headquartered Pfizer.
Additional Ingredient – Adjuvant
And the director of the CBER (Center for Biologics Evaluation and Research) at the US FDA, Dr. Peter Marks M.D., has said that the COVID-19 vaccine developed by Novavax would potentially appeal to uninoculated individuals who would prefer a jab dose that isn't developed on the m-RNA technology, which Moderna and Pfizer both used.
The Novavax COVID-19 jab uses an additional drug ingredient called an immunology 'adjuvant' extracted from tree bark in South America. Novavax Coronavirus Vaccine, Adjuvanted contains the SARS-CoV-2 spike protein and Matrix-M adjuvant. That additional ingredient modulates the immunological response. Novavax dose consists of 50-mcg of the adjuvant and 5-mcg of the spike copy.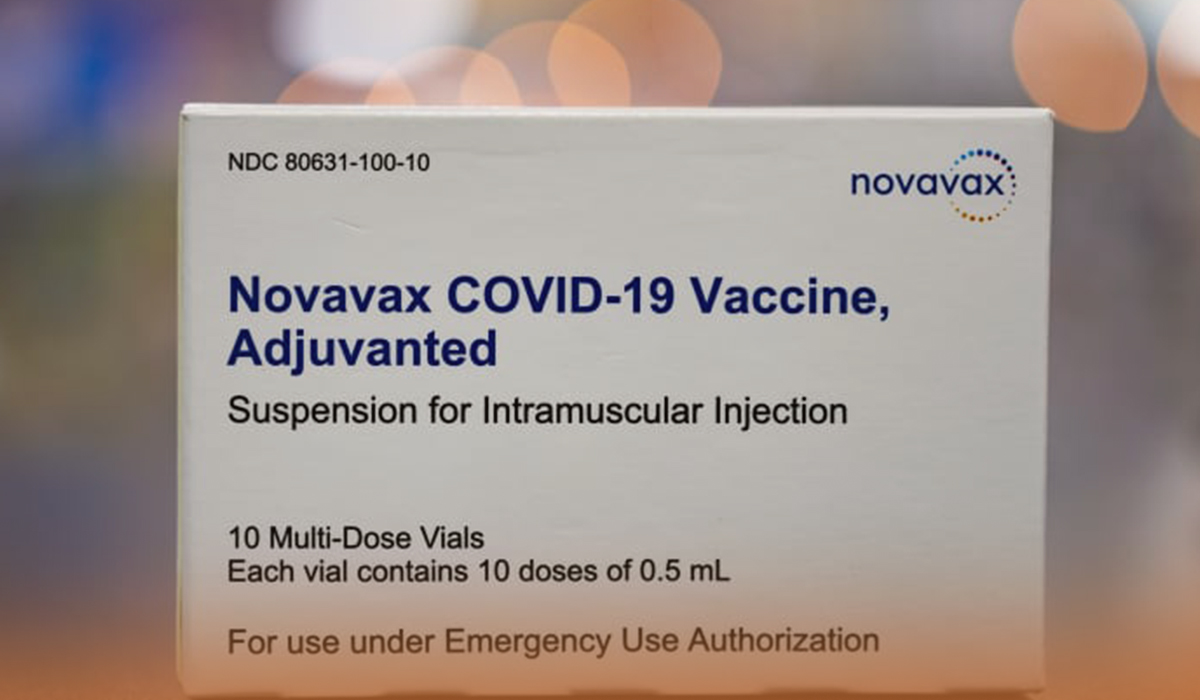 According to the U.S. CDC, as of Aug. 19, nearly sixty percent of Americans ages 12-17-years – 15.2M – are fully protected against the fatal disease. More than 603M vaccine doses have been administered in the United States, according to the data by the CSSE at Johns Hopkins University. And as of August 22, more than 1,041,149 US people lost their lives amid COVID-19.