FAccording to the European Council President, the European Union, a political and economic bloc of twenty-seven countries from the European region, has reached a compromise agreement to reduce 90% of Russian oil imports by the end of 2022, discontinuing a significant source of funding for Russia's all-out incursion of its neighboring Ukraine, after striking a compromise agreement with Budapest.
Charles Michel, the European Council President, said that Monday evening that the EU's agreement for an embargo on exports of oil from Russia to the bloc. He added this deal immediately covers over 66 percent of Russian oil imports, reducing a vital source of financing for its brutal war in Ukraine.
The EU leaders have spent weeks in trying to reach an agreement on a total ban on oil from Russia but faced a strong refusal from Viktor Orban, the Prime Minister of Hungary, who said that a ban would be a heavy punch to Hungary's economy.
According to Eurostat, the West is the largest consumer of Russian oil and energy. Russia's Urals crude accounted for twenty-seven percent of the EU's imports last year. And Paris-based International Energy Agency data shows that the bloc's imports in 2021 were nearly 2.4M barrels of oil daily. IEA data also indicates that almost 35 percent of that was pipeline oil.
'maximum pressure on Moscow to end war'
The EU leaders brought this compromise agreement to exempt oil supplies reaching the West by Russia's Druzhba Pipeline, which has a total length of around 3418 miles, in discussions in Brussels, Belgium. Charles Michel added: maximum pressure on Moscow to stop its unprovoked war.
Moreover, Ursula von der Leyen, the President of the European Commission, said that the action would effectively reduce nearly ninety percent of Russian energy imports to the Union by the 2022's end, when Warsaw and Berlin have pledged to end supplies via oil pipeline.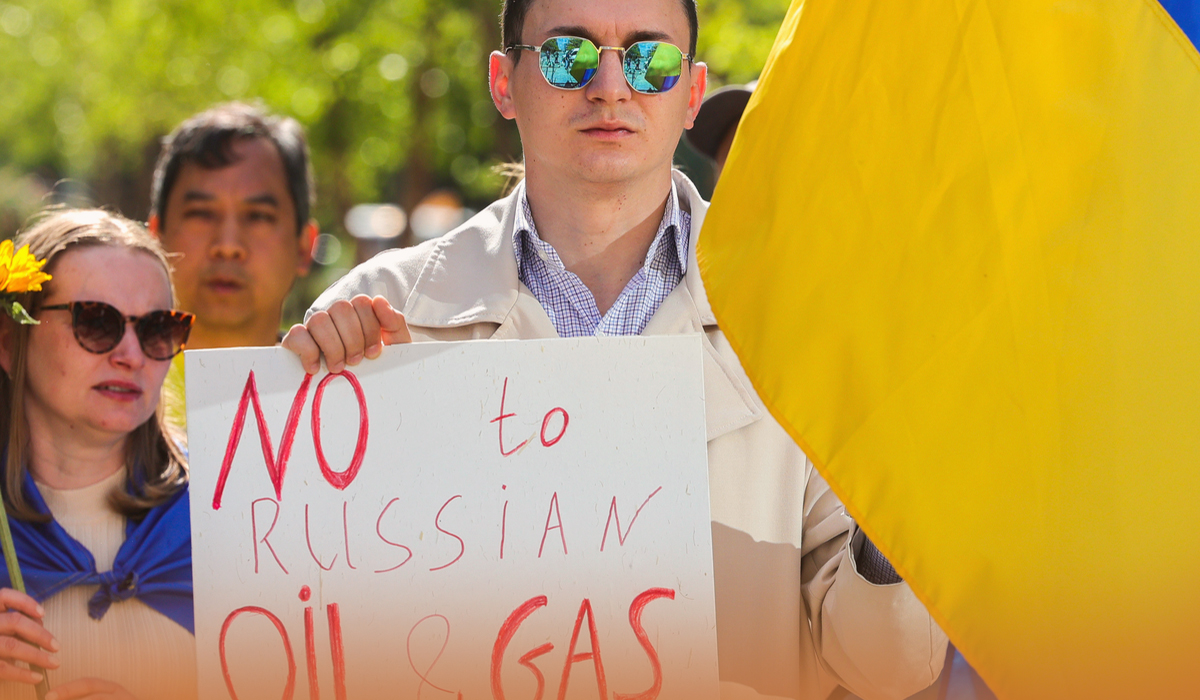 And the remaining ten percent would be provisionally exempt from consequences so that Czechia, Slovakia, and Hungary, which are all receiving oil from southern Druzhba, continue to have access to oil and couldn't easily substitute.
Russia has chosen to continue its war in Ukraine. Tonight, as Europeans, united and in solidarity with the Ukrainian people, we are taking new decisive sanctions. We have decided to stop importing 90% of Russian oil by the end of 2022.

— Emmanuel Macron (@EmmanuelMacron) May 30, 2022
Furthermore, the Russian oil embargo is a constituent of the 6th batch of European Union sanctions on Moscow. It's a package that would isolate the largest Russian majority state-owned banking and financial services company, PJSC Sberbank, and other banks from the SWIFT system, the world's leading provider of secure financial messaging service. In addition, according to the EU officials, the sanctions will also three other Russian broadcasters from the bloc.
Read Also: Zelenskyy Says he'll Only Talk Directly with Russian President