Indonesia's disaster mitigation firm said that around 34 people were passed away and hundreds more wounded following a severe earthquake with a 6.2 magnitude hit Sulawesi island of Indonesia on Friday.
The main point of the earthquake, which hit at 1:28 AM (Jakarta time), it was 3.7 miles (6 KM) northeast of Majene city at the depth of 6.2 miles (10 KM), said the country's Meteorology, Geophysics, and Climatology Agency.
According to the country's BNPB (National Board for Disaster Management), in Majene city, around 8 people passed away and 637 people were damaged severely and nearly 15,000 individuals have been displaced. BNPB further described that in the surrounding Mamuju region, 26 more people died.
BNPB said that thousands of people ran away from their shelters to find out a secure and safe place after the earthquake, which lasted strongly for 5 to 7 seconds and demolished nearly three-hundred houses in Majene city.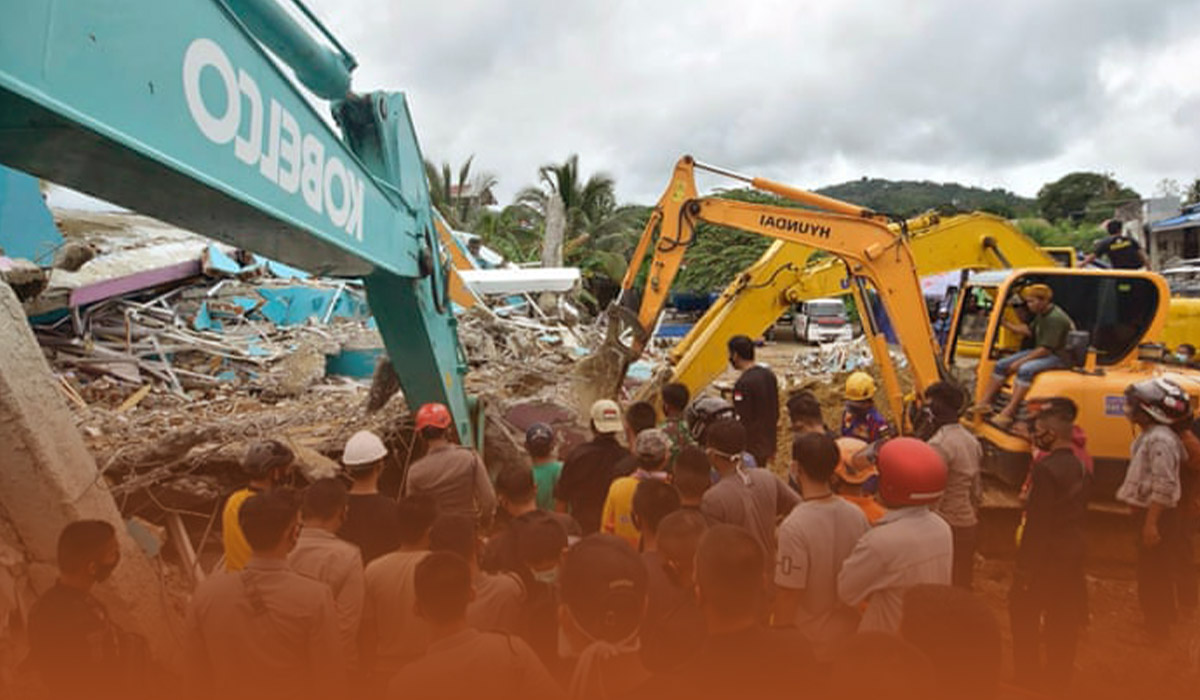 The earthquake didn't just destroy houses, even ruin other buildings severely, including the Mitra Manakara private medical center, a military command office in Majene city, government buildings, and hostels in the surrounding region Mamuju. The local search and rescue teams suggested that many people are still stuck under ruined buildings.
Rescue teams lack heavy equipment
The Head of the Local Search and Rescue team of Mamuju West Sulawesi, Saidar Rahmanjaya, described to the local channel that their obstacle here is that they don't have heavy apparatus to save them. He continued that another obstacle was the absence of communication among rescue teams because telephone networks were disordered after the earthquake. Moreover, he explained that there were around 8 places where trapped people were looking for help.
A Mamuju native, Shalahuddin Salman, mentioned that many people were stuck because they all were sleeping at the time when the earthquake hit the middle of the night. Salahuddin and other saved families from underneath a wrecked building that they saved four family members one of the family members still cannot be evacuated. They said they think believe that the person is dead.
Besides this, a devastating earthquake with a 6.2 magnitude intensity and subsequent tsunami hit the city of Palu, killed thousands of people.