On Wednesday, top US Infectious disease expert and the chief medical adviser to the US President, Dr. Anthony Fauci, said several attacks on him over 2020 amounted to 'attacking science,' saying all his public health recommendations have been rooted in fact.
Dr. Fauci burst after being shown a video of Marsha Blackburn, Tennessee Senator, putting forward a conspiracy theory about Fauci colluding with Mark Zuckerburg, CEO of Facebook, to push a narrative about Coronavirus Disease.
Here are the facts on Fauci that big tech doesn't want you to know. pic.twitter.com/qDAdMOFMFq

— Sen. Marsha Blackburn (@MarshaBlackburn) June 8, 2021
Ms. Blackburn said, "Dr. Anthony Fauci was emailing with Zuckerburg from Facebook, trying to create that narrative." Moreover, she said that picking the most beneficial information so that they would only know what Fauci and Zuckerberg wanted them to know. And hence there would be such a narrative that would fit with this opted information.
In an interview with Chuck Todd on MSNBC, Mr. Fauci responded to GOP criticisms of him based on emails released last week that delved into his public health recommendations like on face-masks, financial connections between Wuhan Institute of Virology and his federal health agency, and also his early worries of the 'laboratory-leak' clue that has become increasingly viewed as a credible origin.
Fauci said many of what people are seeing as attacks on him quite frankly are attacks on science because all of the things he has spoken about frequently from the dawn have been principally based on science.
Mr. Fauci added we've to be asleep not to observe that. That's what is going on. Moreover, science and truth are being criticized.
"it is preposterous"
Conservatives claimed that the emails show Dr. Anthony Fauci attempted to hide evidence that coronavirus might be leaked from a laboratory in Wuhan.
Furthermore, Candace Owens, a conservative commentator, said in a tweet on 2nd July that firing Mr. Fauci doesn't go far enough. He needs to be tried and put into federal prison.
Firing Fauci does not go far enough. Anthony Fauci needs to be tried and put into federal prison. He ruined millions of lives via depression, bankruptcy, suicide, & preyed on children via school. He (and many others) have taken part in the crime of the century.

We all knew it.

— Candace Owens (@RealCandaceO) June 2, 2021
Clearly frustrated and angry, Dr. Anthony Fauci said that this face-mask is people wanted to fire him or put him in jail for what he has done well.
WATCH: Dr. Anthony Fauci says growing Republican attacks on him are "painfully ridiculous." #MTPDaily

Dr. Fauci: "People want to fire me or put me in jail for what I've done. Mainly, follow the science. … It's preposterous. Totally preposterous." pic.twitter.com/Koq10aIajF

— Meet the Press (@MeetThePress) June 9, 2021
He added it is preposterous.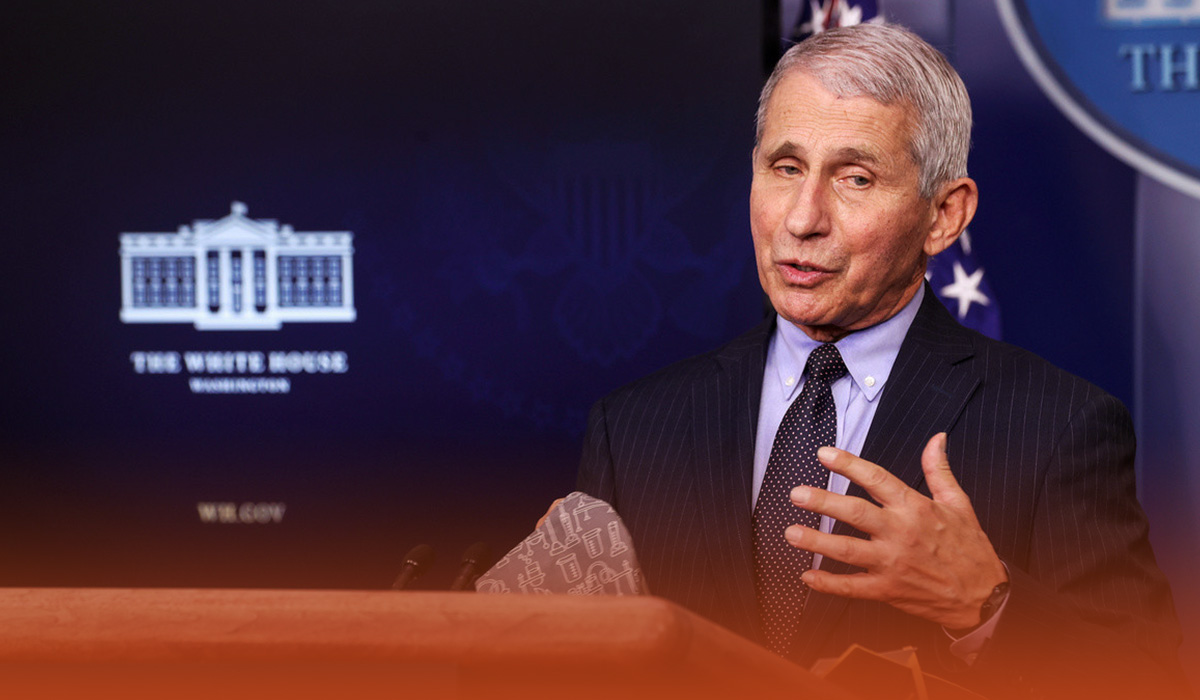 On Wednesday, Dr. Fauci said he continued to believe the virus most possibly originated naturally but claimed he and many scientists always had an 'open mind' about the laboratory leak theory. But that theory, some of them mentioning scientists who stated unconditionally that the virus originated in nature, was extensively dismissed as a conspiracy theory in the media for over a year.
Read Also: Dr. Fauci says he is not convinced Coronavirus is natural