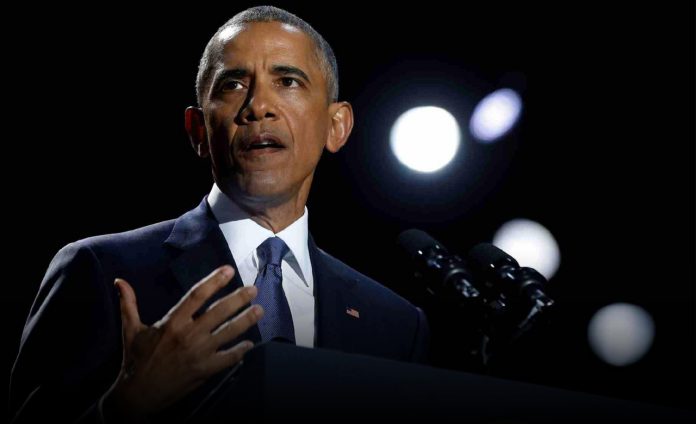 Barack Obama, the Former President of the United States, pushed a statement over the tragic death of George Floyd, who was an unarmed black man, died by Minneapolis police officer.
Obama wrote that this should not be a normal thing in 2020 America, and it can't be normal. He added that if they want their children to grow up in a country that lives up to its biggest ideals, they can and must be much better.
He also described that in reference to the point that several people in the United States would prefer their lives to go back to normal routine in front of the pandemic Coronavirus. Moreover, he continued that being treated differently with respect to race is painfully, tragically, and maddeningly normal for millions of US people.
Obama relating other tragedies
Furthermore, he wrote about that contrast, which comes whether it is dealing with the criminal justice system or the health system, or watching birds in the park or even jogging in the street. Two of the points are looking related to Ahmaud Arbery, who was a twenty-five years black old man who killed while jogging in Georgia, by two white persons in February. Another incident that was happened last week in Central Park of New York in which one white woman called cops when a black man asked that woman to leash her dog.
My statement on the death of George Floyd: pic.twitter.com/Hg1k9JHT6R

— Barack Obama (@BarackObama) May 29, 2020
Michelle Obama, the former first lady, even tweeted a few tweets on the death of George Floyd. While writing in a part that, like so many of you, she is painted by those previous incidents and she is exhausted by a heartbreak that would never stop. She continued that currently, it is Ahmaud, Breonna, and George, and earlier, it was Michael, Sandra, and Eric. It is just a going thing that is going on and on.
Like so many of you, I'm pained by these recent tragedies. And I'm exhausted by a heartbreak that never seems to stop. Right now it's George, Breonna, and Ahmaud. Before that it was Eric, Sandra, and Michael. It just goes on, and on, and on. pic.twitter.com/lFWEtTzVT8

— Michelle Obama (@MichelleObama) May 29, 2020
George Floyd was arrested by Minneapolis police cop and got death when a police officer, known as Derek Chauvin, caught him and kneel on his neck. Floyd's last words were, I can't breathe.
On Friday, the police officer was charged with manslaughter and a third degree killing, although four other police officers were also involved as assist. Investigations are still going, and other cops fired too.
Across the United States, protestors are heavily protesting, and some of the participants caused vandalize and loot in many stores, including AT&T and CVS.